About Nutra Zone Health Care®
Welcome to Nutra Zone Health Care, where a legacy of over 15 years stands as a testament to our leadership in Pakistan's nutraceutical realm, powered by a steadfast partnership with HealthAid United Kingdom. Our distinction goes beyond collaboration; it's a commitment to bestow upon you the pinnacle of quality, directly from the source. Boundaries fade as our products, curated to enrich every age and lifestyle, transcend limits, while brands like Nutra Tea and Nior London "Illuminate" our dedication to comprehensive well-being. Our mission echoes clarity: to place HealthAid's premium offerings into your hands, fostering wellness and rewriting possibilities, guided by innovation and backed by unwavering support. From urban centers to the remotest corners, Nutra Zone resonates across Pakistan, an embodiment of redefined health and emboldened vitality. Your journey towards a healthier tomorrow commences right here.
Dear valued customers in Pakistan,
For 15 years, we've proudly partnered with HealthAid United Kingdom to deliver top-quality nutraceuticals to Pakistan. Our direct collaboration ensures that our products meet the highest standards set by international experts.
Nutra Zone products are tailored to all ages and lifestyles because we believe health is universal. Our range includes renowned brands like Nutra Tea and Nior London, designed to infuse wellness into every aspect of life.
At Nutra Zone, we're not just about products – we're about your well-being. Join us in embracing a healthier lifestyle, backed by the expertise of two leading names in the industry.
To your health and vitality,
Mohsin Ali Baloch
C.E.O
Nutra Zone Health Care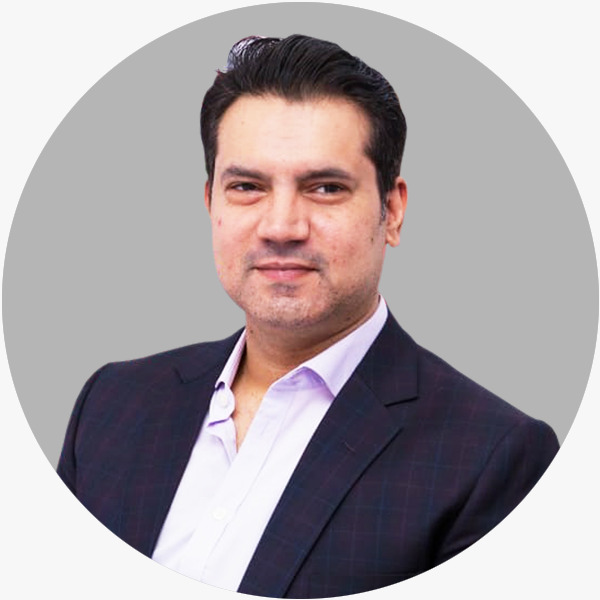 As the National Sales and Research and Development Manager, I have been with the company since its inception, playing a key role in its remarkable growth in Pakistan.
Our success stems from our unwavering commitment to delivering exceptional products and services. As the National Sales Manager, I ensure our dedicated sales team understands your unique needs, providing personalized solutions that prioritize your satisfaction.
Additionally, as the Research and Development Manager, I spearhead the creation of innovative and scientifically backed products that set Nutra Zone Health Care apart. By staying at the forefront of the nutraceutical industry, we bring you cutting-edge formulations to support your well-being.
Transparency, quality, and safety are at the core of our operations. We conduct rigorous testing and adhere to stringent quality control measures, earning your trust and loyalty over the years.
I am grateful for your continued support and trust in Nutra Zone Health Care. Together, let's embrace a healthier future as we continue to exceed your expectations.
Warm regards,
Khawaja Asif Mukhtar
National Sales and Research and Development Manager
Nutra Zone Health Care
About Nutra Zone Health Care®
Nutra Zone Health Care is more than a company; we're on a mission to revolutionize the healthcare sector in Pakistan. For the past 15 years, our partnership with HealthAid United Kingdom has allowed us to introduce high-quality products that redefine well-being. Our commitment extends beyond products – it's about delivering an exceptional customer experience. We're dedicated to not only providing top-tier offerings but also supporting and nurturing our clients' purchasing decisions across the nation. Through unwavering customer service and a steadfast focus on our mission, we're paving the way for a healthier Pakistan, one innovation at a time.
Driven by a passion for holistic well-being, Nutra Zone Health Care is committed to creating a lasting impact in Pakistan's healthcare landscape. Our mission isn't just a statement – it's a pledge to bring market-leading, premium-quality HealthAid products to every household. We're not content with the status quo; our dedication to innovation means we're continually introducing both gradual improvements and groundbreaking advancements. With an unwavering focus on excellence, we're not just selling products – we're cultivating a culture of wellness. Our customer-centric approach isn't just a strategy; it's a heartfelt commitment to support and guide our clients on their health journey, ensuring that every step they take is a step towards vitality and fulfillment. From bustling cities to serene villages, our promise resonates nationwide, as we work tirelessly to elevate healthcare standards across Pakistan.